3087102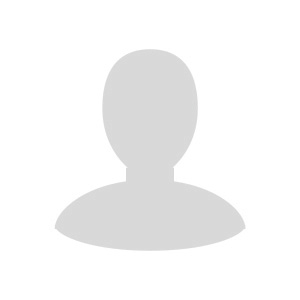 What do you want to work on?
About 3087102
Subjects
Algebra, Algebra 2, Physics, Pre-Calculus, Trigonometry
Education
Bachelors in Physics, General from Illinois State University
Masters in Physics, General from University of Illinois at Urbana-Champaign
PHD in Physics, General from Pennsylvania State University-Main Campus
Career Experience
I've worked as a physics professor for 6 years (and as a physics TA for 6 years before that), teaching physics at all levels of the curriculum, from introductory physics through quantum mechanics and general relativity. I taught at small liberal arts colleges, so I'm used to (and prefer) working with students one on one. I'm currently transitioning from college professor to machine learning researcher, but I still love teaching, which is why I work at Tutor.com. In addition to teaching physics courses, I've also taught many math courses (College Algebra, Trigonometry/Precalculus, and Discrete Mathematics), as well as computer science courses (Introduction to Python Programming, Advanced Python Programming, and Introduction to Data Science).
I Love Tutoring Because
I do my best teaching in a one on one setting. Rather than aiming to help *most* students, which is kind of what I had to do as a professor, I can aim to help *all* students through tutoring. I understand that it can be stressful/upsetting/disheartening to feel that you don't understand something, especially when it comes to math and physics. As a professor, I've encountered many students who feel that they simply "can't do math." After talking with such students, I often find that, at some point in the past, they actually used to love (or at least not mind) math, but, at some point, a negative experience led them to believe that they were just not cut out for math. I am here to convince you that you *can* do math (and/or physics)! Here's how to start: Think of some activity that you're good at. (Go ahead...I'll wait!) Next, think about how you got to the point where you were able to that activity well. I'm no mind reader, but I can guess that your answer to that last question had something to do with "practice." Right? That is an example of adopting a "growth mindset"--the belief that you can improve with practice, as opposed to adopting a fixed mindset, which is the belief that you're essentially born with certain skills or you're not, and there's not much of anything you can do to change that situation. Well, math and physics are no different than anything else like sports, music, or other things a person can be good at. Sure, math might come a little easier to some people than others, but at some point everyone struggles with learning math. Those that approach math with a growth mindset are the ones that are able to persevere and push through the rough spots to ultimately do well in math, while those with a fixed mindset are likely to give up when they encounter difficulties. As a tutor, I will help you work to develop a growth mindset. I will meet you where you're at, skill-wise, and then work with you to push past your comfort zone to begin learning new material. I will do whatever I can to help you learn, and to help you believe in yourself. You *can* do math, and you *can* do physics! I'm looking forward to working with you to help you reach your potential.
Other Interests
Baseball, Chess, Computer programming, Drinking Coffee, Gardening, Guitar, Hiking, Kayaking, Woodworking
Reviews (41)
---
8352626
Math - Algebra II
Jun 27, 2023
helpful!
8646655
Science - Physics - Algebra-Based
Jun 26, 2023
Very clear explanations and helpful. I would definitely take a class taught by him.
8352626
Math - Algebra II
Jun 23, 2023
helpful
7720182
Math - Algebra II
Jun 21, 2023
really nice!