4933454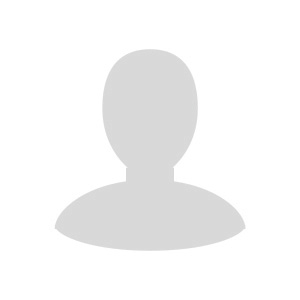 What do you want to work on?
About 4933454
Subjects
Essay Writing
Career Experience
Through my teaching positions as a marker and student advisor for a first year course in archaeology (2016-2017) and as a part-time volunteer for a non-profit organization (from 2017- current), I had the opportunity to work with a variety of people from various backgrounds. Throughout the years, I realized that even with the English language being the main medium to communicate throughout most of South African schools and universities, the majority of students and teachers/ lecturers that I have worked with struggled to either speak or write in the language. As a result, I began to help learners to speak and write constructively in English. Subsequently, I started tutoring English and Essay Writing subjects. I believe that equipping learners with a basic knowledge of the English language will help them with job opportunities, in addition to helping them gain the ability to relate to people from every country from the world. Therefore, I believe that English boosts the confidence of learners, as well as their social and behavioural skills.
I Love Tutoring Because
I love the intellectual fulfillment I get from tutoring; being exposed to different learning styles reinforces and strengthens my own skills and techniques. Thus, as I am continually adding to my knowledge base and building on my self-confidence, I am also doing the same for my students. In turn, I help students to believe in their own self-efficacy. By building important learning skills, the students develop and discover their own learning approach.
Other Interests
Archery, Art collecting, Backpacking, Basketball, Bowling, Boxing, Cheerleading, Climbing, Cooking, Dancing, Darts, Drawing, Drinking Coffee, Equestrianism, Fantasy Sports, Figure skating, Flying, Fossil hunting, Hiking, Jogging, Judo, Kart racing, Leather crafting, Lego Building, Magic, Mountain biking, Net Ball, Paintball, Painting, Photography, Pottery, Rock climbing, Roller skating, Rugby, Sand castle building, Scuba Diving, Singing, Skydiving, Soccer, Stand-Up Comedy, Swimming, Traveling, Vintage Books, Vintage cars, Vintage clothing, Watching Movies, Water sports, Yoga
Reviews (332)
---
6114641
English - Essay Writing - College Level
Jul 20, 2023
She is one of my Favorite tutor. She was very helpful and explained every minor error in full, which I really appreciated. There were instances where I was stuck and she was able to pull me through.
9600339
English - Essay Writing - College Level
Jun 20, 2023
Reagile was very easy to talk to. She gave great feedback and have me a lot to think about when writing in the future. I am definitely due for my English composition class next semester!
9412499
English - College English
Apr 22, 2023
I really appreciated how in-depth Reagile explained what and how I needed to fix things on my essay.
9139539
English - Essay Writing - College Level
Apr 15, 2023
She really took the time to go through my paper thoroughly and give clear and specific feedback. Thanks for all your help!