5875674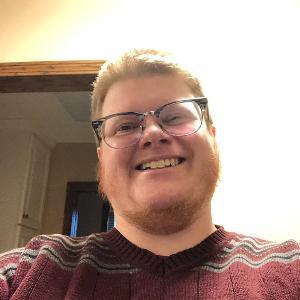 What do you want to work on?
About 5875674
Subjects
Algebra 2, Calculus, Calculus BC, Geometry, Physics, Pre-Calculus, Trigonometry
Education
Bachelors in Physics, General from Massachusetts Institute of Technology
Masters in Physics, General from University of Minnesota-Twin Cities
Masters in Physics, General from Louisiana State University and Agricultural & Mechanical College
Career Experience
I have five years of teaching experience gained through leading introductory physics labs over the course of three master's degrees in physics and astronomy. After graduation, I spent a year volunteering as a text-based tutor on science discussion and math help forums. Following that, I worked as a calculus, physics, astronomy, and statistics tutor (independent contractor) for several months. I have been a tutor at Tutor.com since August 2020. In my fifteen years of research experience in physics and astronomy, my expertise was in gravitational waves, black holes, general relativity, and cosmology. I also did research in a variety of other topics in physics and astronomy. Ten of those years were in scientific computing-- numerical and statistical methods for scientific programming. I am currently most fluent in Python. I most recently participated in research on a volunteer basis through numerically solving a differential equation for three body binary star and planet orbit governed by Newtonian physics in Python. During my third master's degree, I simulated a black hole binary system where a stellar mass black hole orbits a supermassive black hole like those found in the center of galaxies. The general relativistic effects of the smaller black hole interact with the space-time curvature of the larger black hole to create a backreaction (self force) on the smaller black hole that causes the smaller black hole to spiral inward as it emits gravitational waves. I have also had the opportunity to contribute to LIGO detection algorithms and gravity gradient noise studies. I was a LIGO member during the time of the first three gravitational wave event detections (though I was not an author at that time). Being at the LIGO Livingston detector when the first detection of gravitational waves was announced is a memory I will never forget!
I Love Tutoring Because
I get to make a difference to students' dreams and success in subjects that I truly love, myself. The central goal is to help students understand concepts, the connections to important science today, and strategies for solving problems. I love doing math and physics, and I definitely enjoy sharing the gift of knowledge with others. As students benefit from tutoring, it's great to see students succeed. I find that students who come to tutoring are dedicated learners, and I look forward to working with you!
Other Interests
Amateur astronomy, Computer programming, Foreign language learning, Programming, Reading, Video Gaming
Reviews (698)
---
732237
Math - Pre-Calculus
May 5, 2022
Very helpful and knowledgeable tutor! Explanations made a lot of sense!
6889777
Math - Pre-Calculus
Apr 25, 2022
good
8159488
Math - Trigonometry
Apr 18, 2022
Steven was really assistive. Helped me get to my answer and I would definitely recommend this service to someone else based on just the interaction with him! Thanks for the help!
4498610
Math - Pre-Calculus
Mar 23, 2022
I enjoy this session with Steven. :D :D :D :D :D