7919710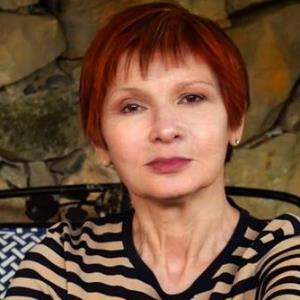 What do you want to work on?
About 7919710
Subjects
Education
Bachelors in International/Global Studies from Fordham University
Masters in Political Science and Government, General from Fordham University
PHD in Political Science and Government, General from New York University
Career Experience
Having taught courses in history to high school and college students for more than twenty-five years, I know the only way to fully engage students is through providing approaches which ensure learning is valued, achieved and retained. This surety is based on extensive experience in creating venues for student empowerment. When students own the fact that – with highly skilled guidance –they have successfully solved a complex problem, motivation soars. In tutoring sessions I promote a dynamic where students are respected as co-leaders. With such regard, they swiftly learn how to grasp 'taking the helm'. Progress is realized by working in tandem with new freshmen or students preparing for the AP exam in World History. This approach is the cornerstone of consistent academic success. Growth throughout the college experience takes many forms, to include understanding how to consistently excel as a student and effective preparation for life beyond university studies. As a career development advisor, I have guided many students to recognize how a proactive approach ensures resumes are well-crafted synopses of accomplishment and interviews serve as demonstrations of attributes and qualifications. In helping students 'tell their story' to a prospective employer, increased self-confidence and pride in achievement become pivotal lynchpins for future success.
I Love Tutoring Because
I am able to serve as a guide to that 'ah ha' moment, when it all begins to come together, where pride and ownership become the next building blocks. So motivated, problems are deftly overcome, and learning becomes a priority. Teaching is a privilege, and tutoring, one of the most effective and rewarding ways of guiding students.
Other Interests
Chess, Creative writing, Dance, Table tennis, Traveling, Vintage Books, Yoga
Reviews (141)
---
8080113
Social Studies - World History
Sep 16, 2023
Very good advice!
8228824
Social Studies - World History
Sep 14, 2023
my tutor was really cool!
10254118
Social Studies - World History
This lady was respetctful.She was helping me understand and believe in history and now I know history will make you life better. And it is not stupid I thougt it was before this meeting but Yes I dorecamend this for other people or student's that are struggliing on a school subject. And the lady Constance S was nice,kind,and she was not disrespectful to me.
8519044
Student Success
Jun 7, 2023
At first I thought I wasnt going to like it but then She made great points.