9527647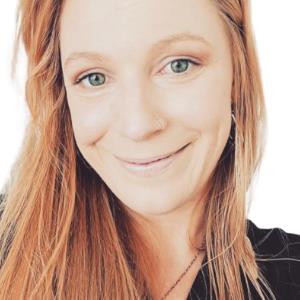 What do you want to work on?
About 9527647
Subjects
Anatomy and Physiology
Education
Bachelors in Public Health, General from Portland State University
Career Experience
I am a dedicated professional with a strong foundation in non-profit executive management, strategic planning, community outreach, project management, and event planning. My extensive experience in these areas uniquely positions me for roles in tutoring business management and resume writing. Throughout my career, I have collaborated with a wide range of umbrella organizations affiliated with international non-governmental organizations (NGOs). In these roles, I played a pivotal part in leading and executing strategic initiatives to advance their missions. This involved crafting comprehensive plans, establishing ambitious goals, and deploying effective strategies to maximize impact. My background in the nonprofit sector, coupled with a deep commitment to public health and social determinants, has led me to successfully mentor and support youth, guiding them in overcoming challenges and reaching their objectives. Furthermore, as a certified massage therapist (LMT) with advanced certifications in anatomy, biology, and physiology, I bring a profound understanding of the human body's intricacies to the table. This knowledge enhances my ability to connect with students, offering a holistic perspective on well-being. In summary, my diverse skill set, coupled with my passion for public health and deep anatomical knowledge, makes me an ideal candidate for roles in tutoring business management, resume writing, and in anatomy and physiology-related fields.
I Love Tutoring Because
being a tutor brings me immense joy and fulfillment. As I sit down with a student, ready to embark on a journey of knowledge and growth, I am filled with a sense of purpose and excitement. It is a role that resonates deeply with my values and aspirations, and I feel privileged to be a part of someone's educational journey. One of the reasons being a tutor is so joyful to me is because of my strong belief in the value of education. I am aware of the transformative power it possesses. Education has the ability to break the cycle of poverty, to open doors and create opportunities that would otherwise be out of reach. It empowers individuals to shape their own destinies and contribute meaningfully to society. As a tutor, I get to be a catalyst in this process, witnessing firsthand the positive impact education has on the lives of my students. Moreover, I am driven by the desire to help others succeed in their dreams. Each student I work with has unique goals, aspirations, and challenges. It is a privilege to be entrusted with their educational journey and to assist them in reaching their full potential. Seeing their faces light up with understanding, witnessing their confidence grow, and celebrating their achievements is an unparalleled joy. Being able to contribute to their success and be a part of their growth is an incredibly rewarding experience. Beyond the academic aspect, being a tutor allows me to build meaningful connections with my students. I get to understand their strengths, weaknesses, and learning styles, tailoring my approach to suit their individual needs. This personalized interaction fosters a sense of trust, support, and collaboration, creating a safe space for learning and exploration. It is truly gratifying to witness the growth of a student's self-esteem and resilience as they overcome challenges and embrace their own potential. As a tutor, I am constantly learning and growing alongside my students. Each session brings new insights, fresh perspectives, and unexpected discoveries. The process of teaching others helps me refine my own understanding of the subject matter and deepens my own knowledge. This continuous exchange of ideas and intellectual stimulation brings me immense satisfaction and keeps my passion for education alive. In summary, being a tutor fills me with joy because it aligns with my core beliefs, allows me to make a positive impact on the lives of others, and provides a platform for personal growth. It is a privilege to be a tutor, and I am grateful for the opportunity to guide and inspire students on their educational journey.
Other Interests
Kayaking, Music, Painting, Photography, Traveling, Woodworking, Writing, Yoga
Reviews (71)
---
8330268
Business - Principles of Management
Nov 2, 2023
I gain enough clarity to start my assignments..
10209121
Science - Anatomy and Physiology
Oct 29, 2023
This was my first experience and very positive!
8199059
Business - Principles of Management
Oct 29, 2023
very helpful
9891510
Business - Principles of Management
Oct 29, 2023
I couldn't have asked for a better tutor!